---
Last Update 14/02/19 contact:- EMAIL
Motorcycles, Monowheels and Much, Much More............
If you would like to discuss a commissioned work please go HERE
Take a look on the other stuff page for the many other things I have designed and produced
MONOWHEELS BOARD TRACKER DIESEL CHOP with SIDECAR DRAG MOPED
NO WAYE TRIUMPH CHOP OTHER STUFF LAWN MOWER RACING
BUTCHERS BIKE (with Trojan mini motor) PATH RACER
BOTTLE ROCKETEER STOLEN! MINI MONOWHEEL
DI WHEEL SELF BALANCING SKATEBOARD SPIN CYCLE BAR STOOL RACER
---
'THE DRAGON RALLY'
was great as usual, good mates, beer and bikes. Ace.
so much work I haven't had time for any project work of late, I'm getting shed withdrawal symptoms!
CURRENT PROJECT #1
re-fitted rear wheel bearings, peg spanner slipped and I hit myself in the head with the steel pipe I was using. OUCH.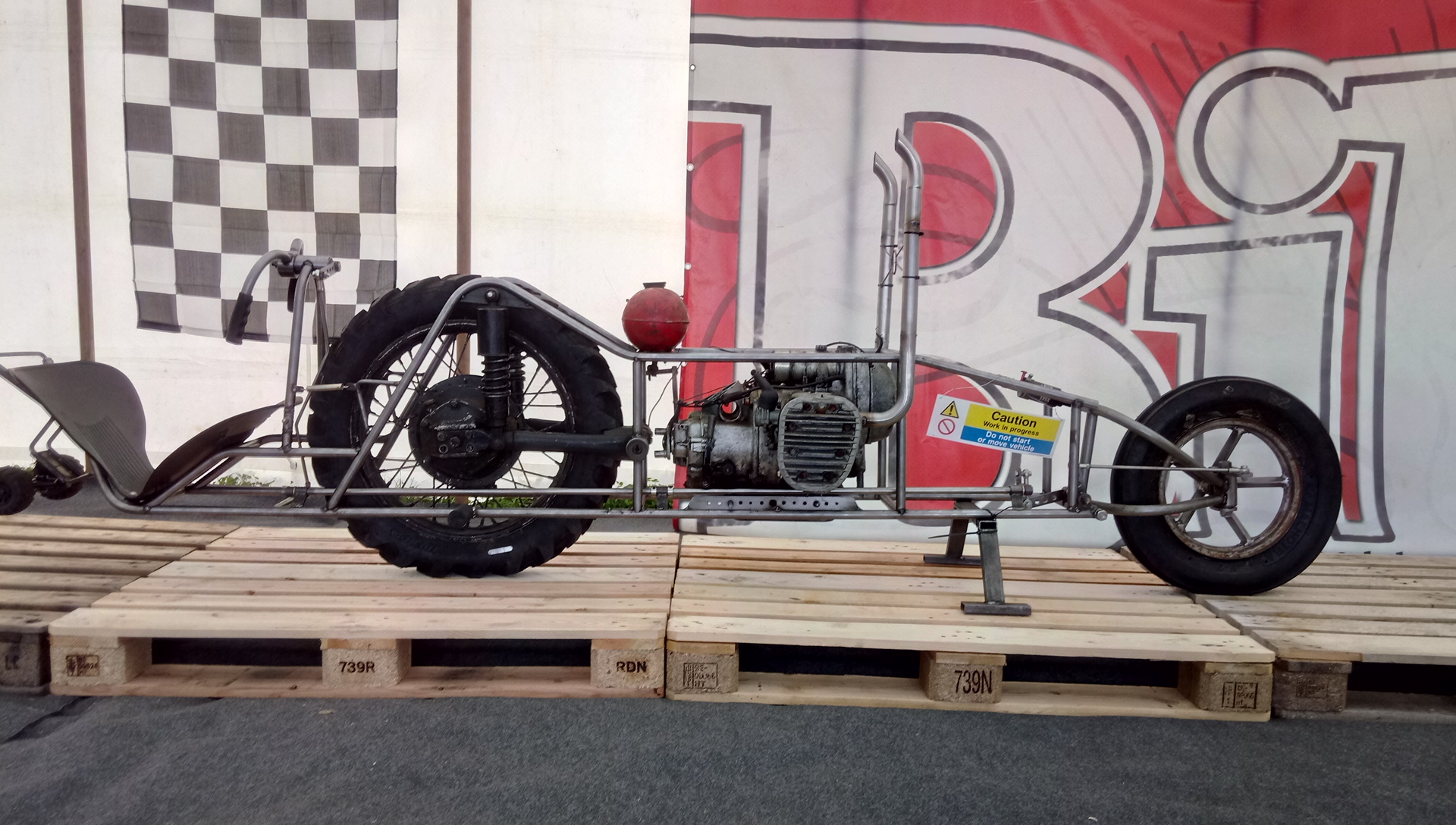 Current Project #2
Slip Slidin' Away
70's Style Jawa 'speedway' bike
I have a Jawa 559 engine, some Hagon/Antig grasstrack forks, the wheels off a beta trails bike, the wheel disc, mudguards and tank off a 'real' speedway bike and various other 'bits'
METAL HAS BEEN CUT!!
I have started on the frame.

New page up soon.
the finished thing will end up looking a bit like this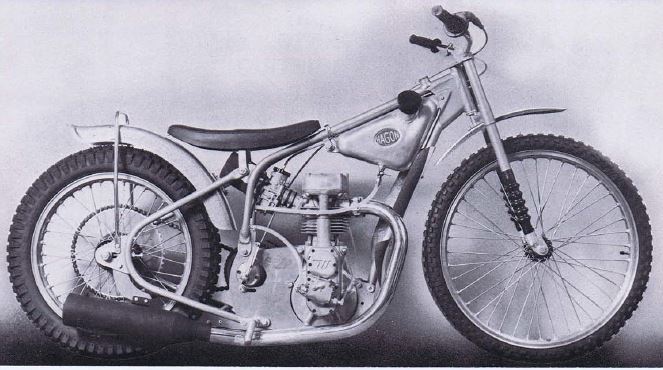 North West Lawn Mower Racing Association
6 Hour Endurance Race
Stripped my group 2 down, lots of welding needed!
Thanks to Fudge and Ernie.... better luck next year!?
The Bottle Rocketeer ~ better pump = more pressure = more height?
still not had time to test!!!!!!!
I would like to find a small steam engine that would go in a steam powered monowheel........ it's been in my head for a while
Yes, I was on TV. I absolutely loved doing the wall of death with the legend that is, Ken Fox.
"Art is anything you can get away with" Marshall McLuhan 1911-1980
THE BRITISH MONOWHEEL ASSOCIATION
---